Feb-March have been a whirlwind of projects, and this post's gonna cover what has been released publicly to-date. First, there was the merging of my releasing label Retrosploitation with my development outfit from 2014, New Wave Independent Pictures. With New Wave dormant as a specific production entity and me taking steps to widen my scope this year, it made sense to re-absorb and relaunch as New Wave, with Retrosploitation retained for legacy usage. So things are in the transitional phase of all this but the new website went up last month, and I'm happy with how smooth it looks and runs: www.newwaveindependent.com
Our primary release last month was GLOVED MURDERESS, an Italian-styled American thriller. Like so many of my projects there's a "one of a kind" experience with this one. It was shot in 2014, and since the film was in the same genre that was styled after the yellow giallo paperbacks of 70s Italia, I thought it would be fun to write a novelization to release later in paperback form – sort of a reverse-media process. That is still in the cards, though it had to take a backseat to priorities like, oh I dunno – releasing the actual film. Anyway, I especially had fun designing the DVD/VOD cover from scratch, giving it a subtle design edge of a American paperback novelization.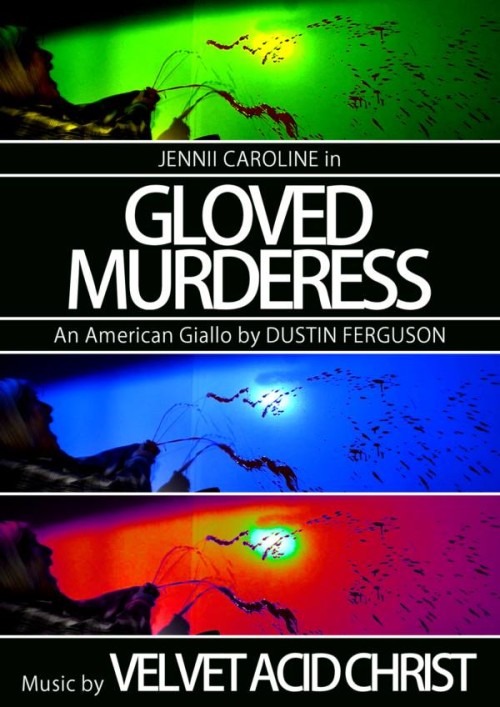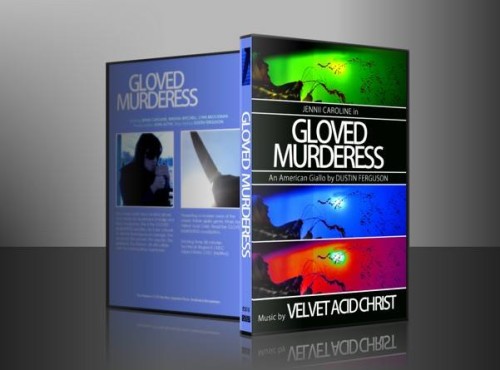 Then this month I moved onto BLOOD DESERT, which I'll write you can read more about in the Portfolio entry but that was a landmark project, one I did remastering on and helped rescue after a very strange overseas origin followed by a long time on the shelf (12 years). That release – DVD, VOD and VHS have just hit last week. The DVD cover included here was something I did from scratch to be more in line with modern horror home release covers than the usual retro passageway we're known for. I didn't discount the latter approach though, because check out the the sleeve for the video version, which goes completely in the opposite direction – Cheese City. Love it.